Arcade Fire's new sounds brings mixed reviews
"Everything Now" doesn't live up to the hype
Arcade Fire came out with their fifth studio album at the end of last month full of synth sounds and some head-nodders. "Everything Now" was an album that didn't receive as much hype as the disappointing album previously released, "Reflektor." Arcade Fire went undercover for "Reflektor," faking a name change, website and even a fake album. Now, Arcade Fire is back, with a new sound on their new album, containing 13 songs, but some could argue only ten, due to three songs being reprises.
The album does have some songs with catchy melodies like the title song "Everything Now" and "Good God Damn," but sadly, there aren't many breathtaking songs on the album. There are multiple worth listening to, but there are some songs too worthy of skipping.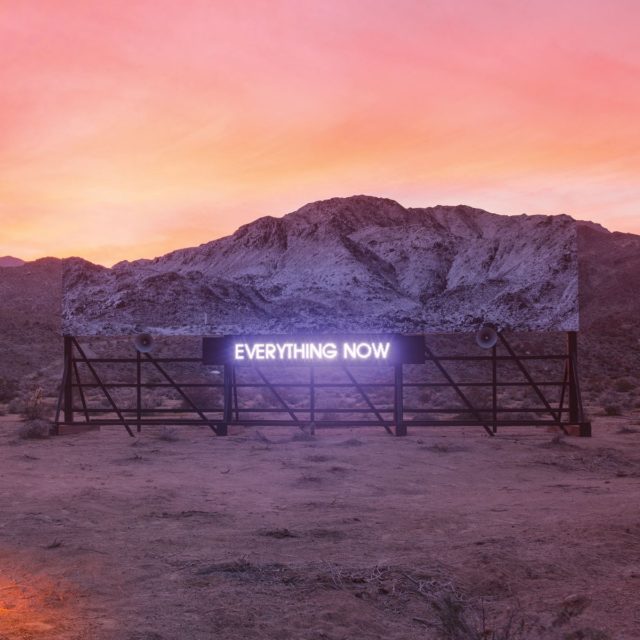 Though there are songs on the album simply not up-to-par, the songwriting is something worth noting. Songs like "Creature Comfort" deal with problems of suicide, which deserves praise; songs like that could be ones that save lives. So we must, at least, applaud Arcade Fire for their courage.
The problem with the album is the difficulty it is to look past the mind-numbing songs in "Chemistry" and "Infinite Content." Again, though the lyrics are worth listening to, they are the only good parts of these songs.
The album isn't terrible, but it isn't awe-inspiring. The most intriguing part of the album is the album cover art. The album is, in the most real sense of the word, interesting.
Listen to Arcade Fire's new album "Everything Now" on iTunes, Spotify and other listening platforms.
Tags :
#indie
Arcade Fire
cody uhls music journalist
columbia records
everything now